(English following)
8/11~13 POP UP "Échanger" @ Parklet にてお目見えする、韓国のキュレーションチームvoya3eによって選ばれた作家2名をご紹介いたします。
Woo Sihyeong (ウ・シヨン) / 陶芸家
Hongik 大学在学中に薪窯に魅せられた作家は、世界各国の陶芸家との交流を通じて、陶磁器の本質と 韓国美学の精緻な美の調和を培ってきた。 薪を土の窯の中で数日間燃やす薪窯の技法は、不確実性が特徴のアートとして扱われる陶磁器の中で、最も ドラマチックな焼き上がりを見せてくれる。釉薬をかけることなく、薪が燃えてできた灰の層が陶器の表面 に定着し独特の色と質感が生まれる。その卓越した品質で知られる薪窯の陶磁器は、愛好家の間で高く評価 されている。ウ シヨンの最近の作品は、色彩、質感、形に対する確かな知識をもとに、窯で焼かれるたびに魅惑的な変化を遂げ、コレクターを魅了し続けている。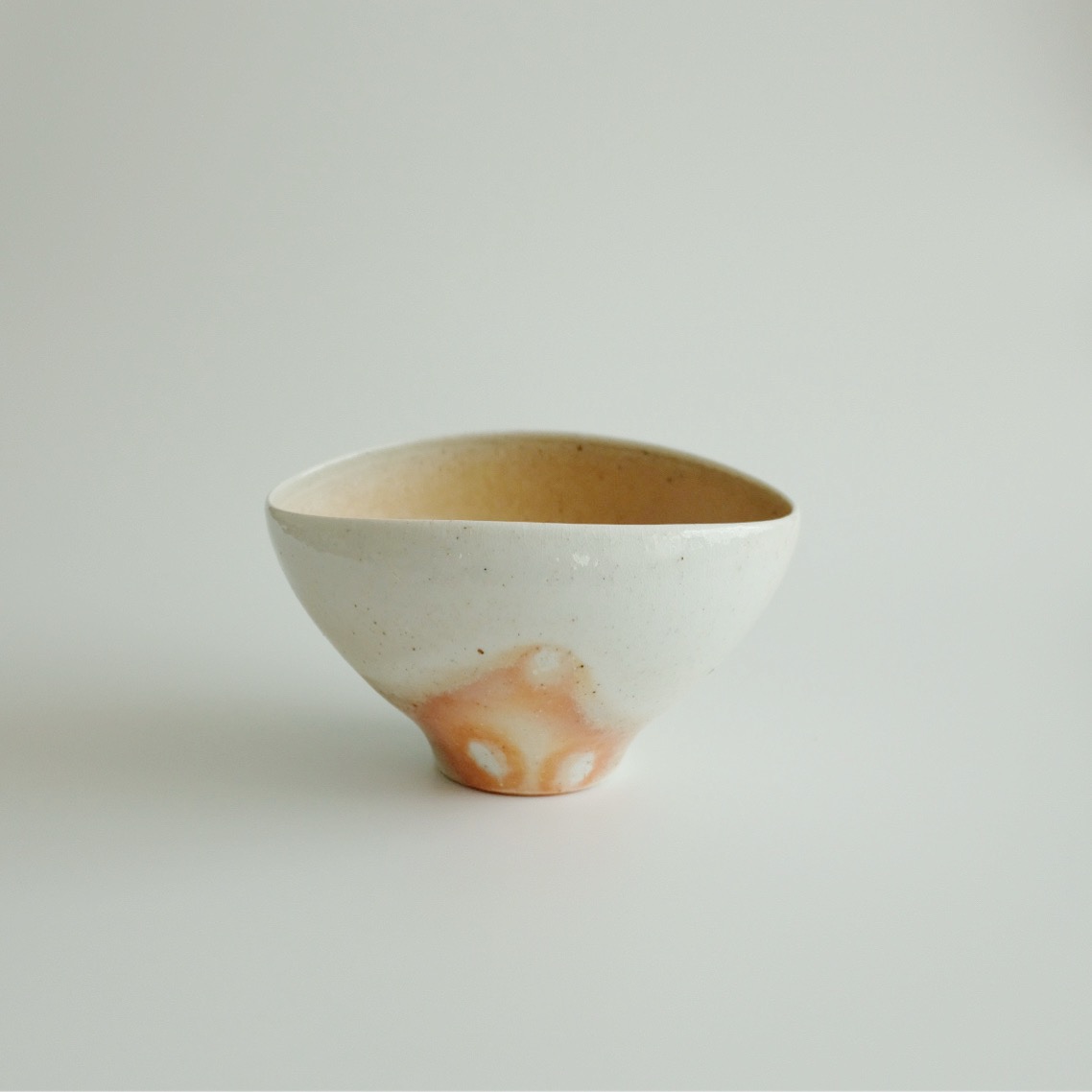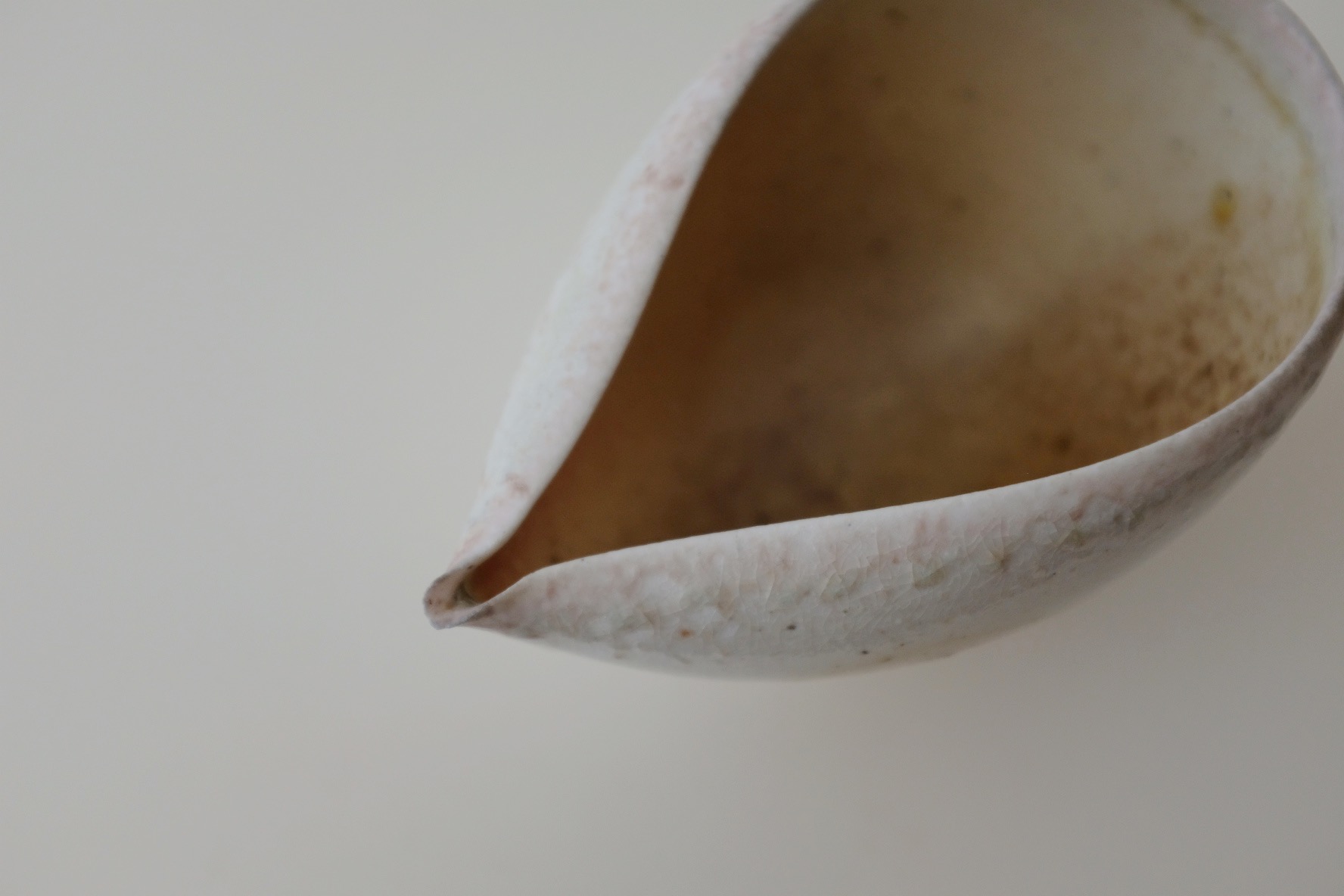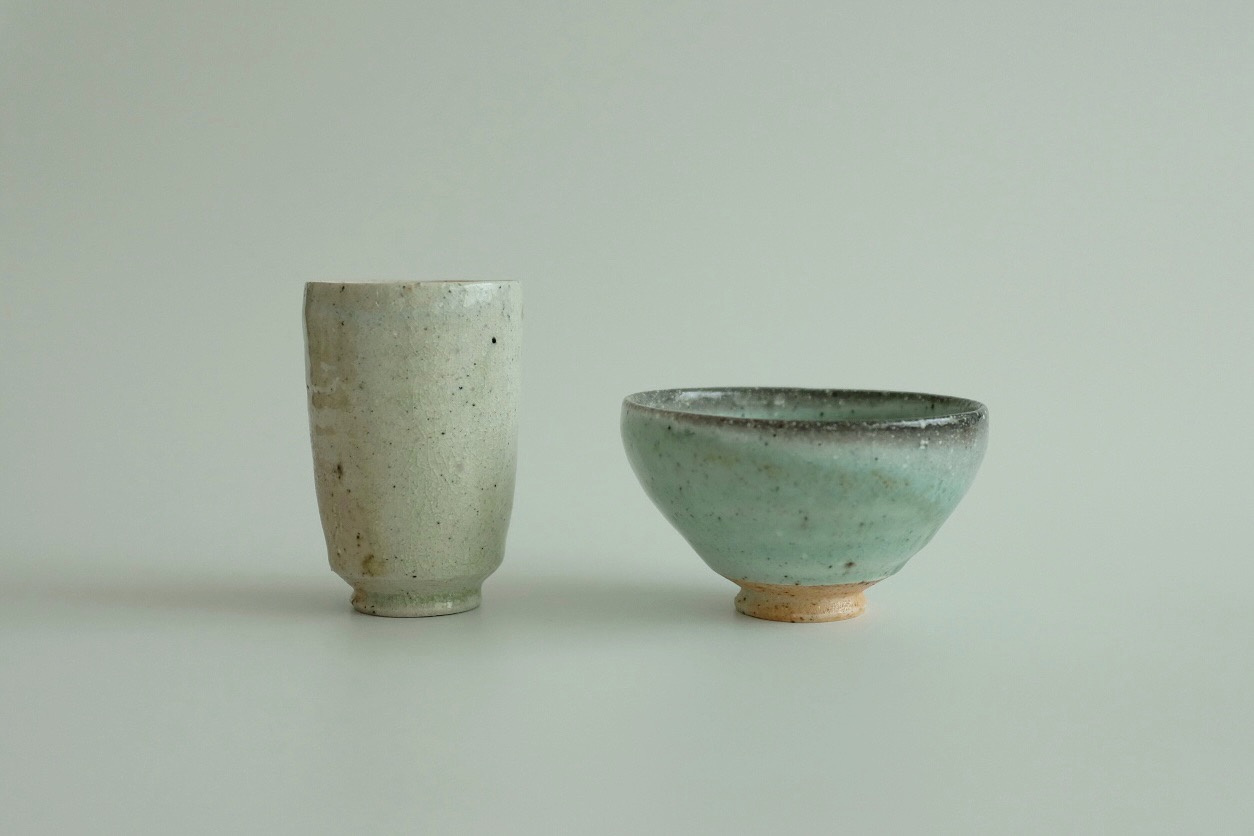 Park Sungkuk(パク・ソング) / 陶芸家 
在日韓国人 3 世として日本で生まれ育った作家は、好きな旅行を通して得た経験から自分のアイデンティティを発見した。
韓国で訪れた美術館で偶然に見た陶器に深い感動を覚え、陶芸を始めるようになる。現在は、彫刻、絵画、インスタレーション、ミクストメディア、パフォーマンスアートなどさまざまな領域で活動するほか、「楽園」というコンセプトを表現した作品やテーブルウェアを制作している。
思いついた形を器にして、手作業で作ることを楽しんでいる。粘土と丁寧に向き合うからこそ、繊細さと強さを併せ持つ器を生み出すことができる。
彼の器には彼の手の痕跡があり、ひとつひとつが似ていながらユニーク。
作家は、自然な線の流れを追求したテーブルウェア・コレクションとして、韓紙の持つ美しく高級感のある質感と、白磁の持つ薄くしなやかな特性を生かし、韓紙ラインを制作。有機的で繊細なラインは自然なフォルムを表現している。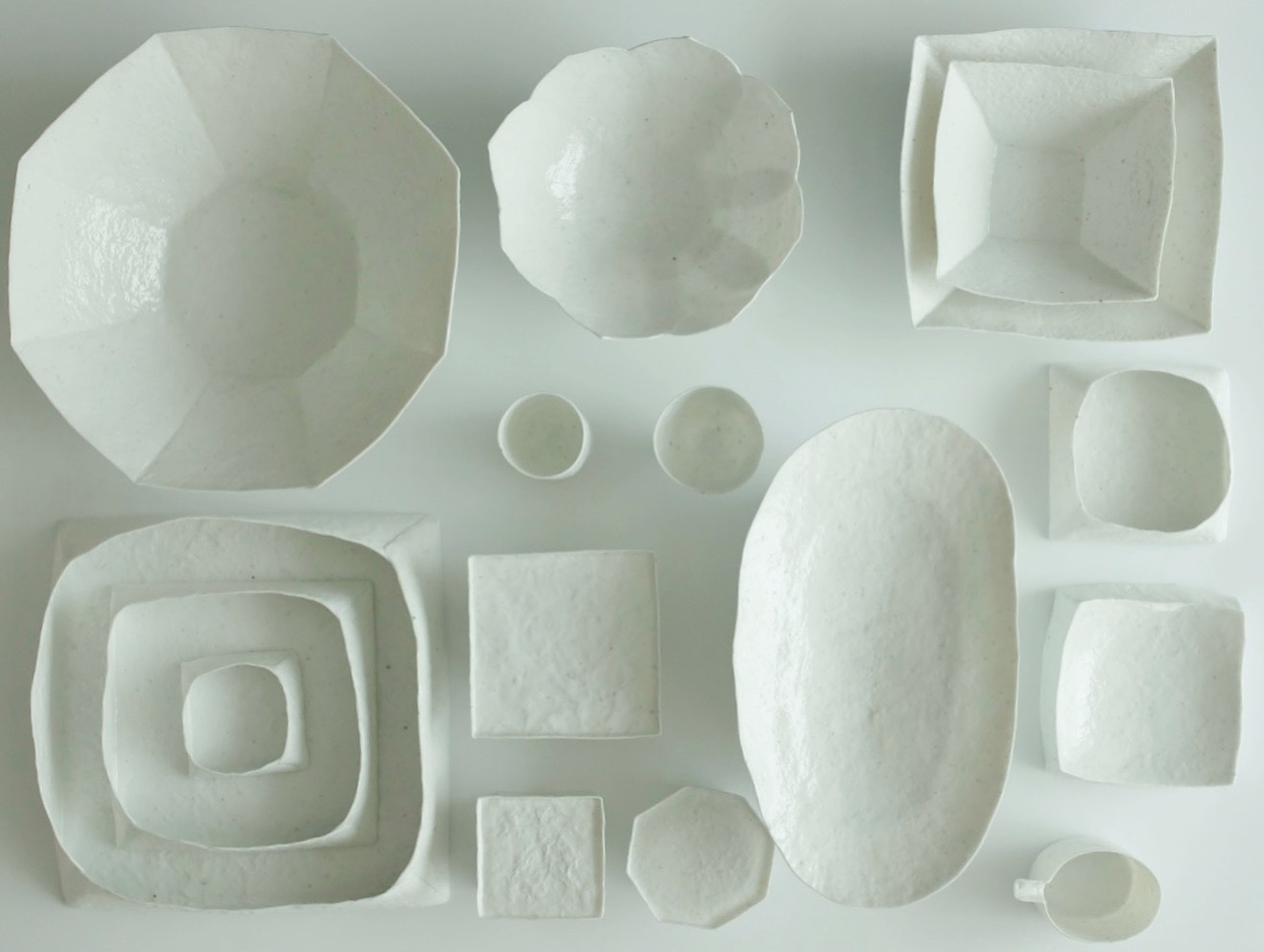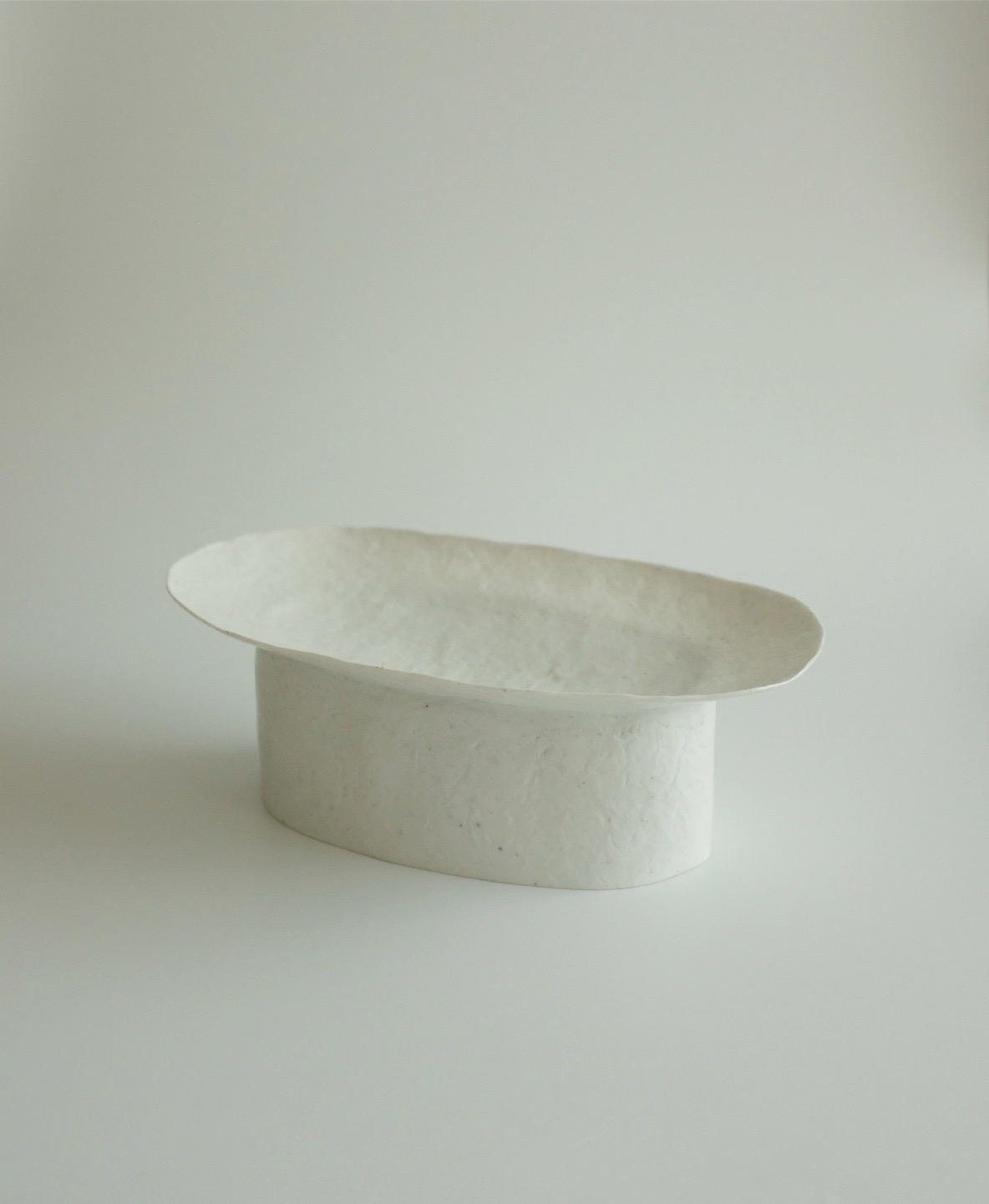 POP UP "Échanger" @ Parklet
開催日程: 2023年8月11日(金) 18:00-21:00、12日(土) 8:30-21:00、13日(日) 8:00-17:00
開催場所 : Parklet ( パークレット ) 〒 103-0024 東京都中央区日本橋小舟町 14-7 ソイル日本橋1階
Woo Sihyeong
The artist who was captivated by the enchantment of the wood burning klin during his
studies at Hongik University, has cultivated a harmonious vision of the essence of ceramics
and the exquisite beauty of Korean aesthetics through interactions with ceramic artists from
around the world.
The wood burning technique, a process where wood is burned for several days in a clay kiln,
embodies the most dramatic firing method within the realm of ceramics, often regarded as
an art form characterized by uncertainty. Without the application of glaze, the layers of ash
produced by the burning wood settle upon the surface of the ceramics, giving rise to their
distinct colors and textures. These charcoal kiln ceramics, renowned for their exceptional
quality, are held in high esteem among connoisseurs. Drawing upon a steadfast
understanding of color, texture, and form, Woo Sihyeong's recent works continue to
captivate collectors as they undergo captivating transformations with each kiln firing.
"My works may initially appear rough and masculine, but upon closer inspection, they are an
embodiment of delicate and sensitive sensations. The image of ashes settling on the surface
of the artwork, carried by the wind inside the kiln, is reminiscent of snowflakes gently
accumulating on a thatched roof during a winter night. The natural patina formed on the
surface of the artwork becomes my own mountain and rivers at times, and occasionally
transforms into a radiant universe. I hope that the primal, immense energy and the long
hours invested in the wood burning kiln firing process are encapsulated within my small,
complete works."
Park Sungkuk
The artist, born and raised as a third-generation Korean-Japanese in Japan, discovered his
identity through his love for travel and the experiences he gained from it.
Upon visiting a museum by chance in Korea, he was deeply moved by the pottery he saw,
which led him to start practicing ceramics. Currently, he works across various spectrums,
including sculpture, painting, installation, mixed media, performance art, as well as creating
artworks and tableware that express the concept of 'paradise'
He shapes the forms that come to mind into vessels and enjoys the process of making them
by hand. He meticulously works with the clay, as that is how he can create vessels that are
both delicate and strong. His vessels bear the traces of his hands, each one similar yet unique.
the artist, created the hanji line as part of his tableware collection, aiming to achieve a
natural flow of lines.
The hanji line was born by harnessing the beautiful and luxurious texture of hanji paper and
the thin and flexible characteristics of porcelain. It embodies natural forms by utilizing the delicate
and organic lines.
The thin and natural lines, along with the pure white color, elegantly enhance the content
contained within the artwork, creating a more refined presentation.
POP UP "Échanger" @ Parklet
Date: 2023 8/11 (Fri) 18:00-21:00、8/12(Sat) 8:30-21:00、8/13 (Sun) 8:00-17:00
Place : Parklet 〒 103-0024 1F 14-7 Nihonbashikobunacho, Chuo City, Tokyo